How Flash Gas' Delivery App Brings Convenience For Your Forklift Needs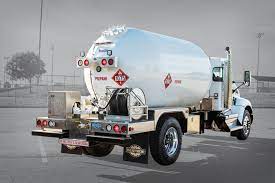 When it comes to powering forklifts, gas remains a popular and efficient option. But managing the supply of gas for forklifts can be a daunting task, especially for businesses that require multiple forklifts in their operations. This is where Flash Gas comes in to provide reliable and hassle-free gas delivery services.
At Flash Gas, we understand that time is money. That's why we've developed a delivery app that streamlines the process of getting gas tanks to our customers. With just a few clicks, you can order, track, and receive your gas tanks at your preferred location.
Our delivery app allows you to easily schedule deliveries based on your usage and avoid running out of gas unexpectedly. You can also track your orders in real-time, so you'll always know when to expect your next delivery.
Our delivery personnel are trained to handle gas tanks safely and efficiently, ensuring that your gas is delivered on time and in pristine condition. We also provide a hassle-free tank exchange service, so you don't have to worry about storing and disposing of empty gas tanks.
At Flash Gas, we take pride in providing reliable and efficient gas delivery services for forklifts. With our delivery app, you can save time, avoid unnecessary downtime, and focus on what matters most – running your business.
So, if you're in need of gas for forklifts, look no further than Flash Gas. Download our delivery app today and experience the convenience of hassle-free gas delivery.