AmeriGas and Flash Gas App: Propane Made Easy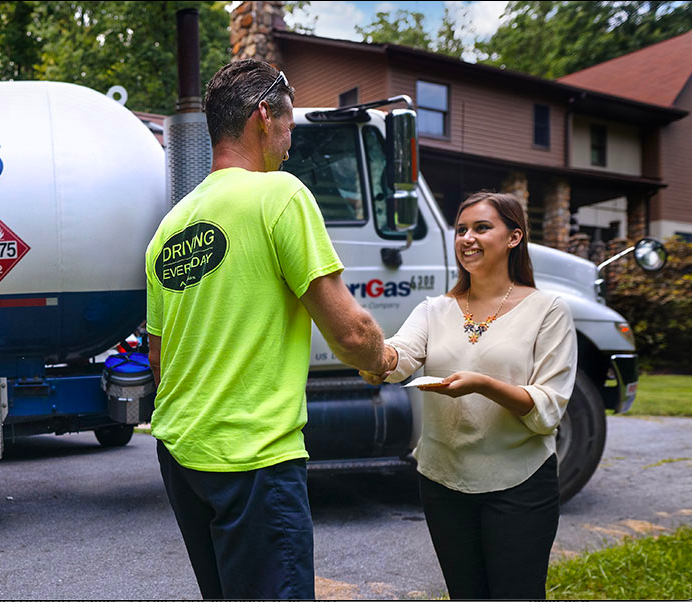 Propane is a versatile and reliable fuel source that is used in many homes and businesses across the United States. If you're in need of propane, the AmeriGas dispenser is a safe and convenient way to get it. And with Flash Gas app, you can get your propane delivered right to your doorstep quickly and easily.
The AmeriGas dispenser is a self-service system that is available 24/7. It's designed to provide propane quickly and easily to customers, whether they need it for their home or business. Customers can use the dispenser by simply inserting their credit or debit card, selecting the amount of propane they need, and filling their tank. The system provides clear instructions throughout the process, making it easy and convenient for customers to use.
One of the key benefits of the AmeriGas dispenser is its safety features. The system is designed with several safety features, including an emergency shut-off valve, a spill containment tray, and automatic shut-off when the tank is full. These features help to prevent accidents and ensure that customers can use the dispenser safely and with confidence.
At Flash Gas, we understand that our customers have busy lives and don't always have the time to visit a propane dispenser. That's why we offer a delivery app that makes it easy to get propane delivered right to your doorstep. With our delivery app, customers can quickly and easily place an order for propane, select a delivery time, and have their propane delivered in no time.
To use our delivery app, simply download it from the App Store or Google Play Store, create an account, and place your order. We offer same-day delivery on most cases, so you can get your propane quickly when you need it. Our delivery team is professional and reliable, so you can trust that your propane will be delivered safely and on time.
Finally, our commitment to convenience sets us apart from AmeriGas. Our delivery app allows you to order propane tanks in just a few clicks, track your orders in real-time, and schedule deliveries based on your usage. We also offer flexible delivery options to suit your schedule and preferences.
In conclusion, while AmeriGas is a safe and reliable option for propane delivery, Flash Gas offers a better choice that combines safety, affordability, and convenience. If you're looking for a better propane delivery service, look no further than Flash Gas. Try our delivery app today and experience the difference.