Get Reliable Propane Delivery from Local Gas Retailers with Flash Gas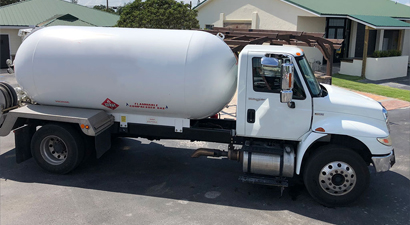 If you are searching for a reliable propane delivery service in Miami-Fort Lauderdale, look no further than Flash Gas. We work with the biggest local gas retailers in your area, including Florigas, 24/7 Propane, and Propane Cowboys, to bring you the best possible service and quality propane.
When you download the Flash Gas app, you'll have access to a wide range of delivery options to meet your needs. Whether you need propane for your home heating, grill, or other appliances, we've got you covered. You can schedule a one-time delivery or set up recurring deliveries on a regular basis, making it easy to keep your propane tanks full and your home running smoothly.
One of the biggest advantages of using Flash Gas is our commitment to quality. We work only with the best local gas retailers, ensuring that our customers receive propane that is clean, efficient, and affordable. Plus, with our user-friendly app, you can manage your deliveries and payments with ease.
At Flash Gas, we believe that exceptional customer service is key to our success. Our team is always available to answer your questions or concerns about propane delivery, and we pride ourselves on going the extra mile to ensure your satisfaction. We offer flexible payment options, including online payments and automatic billing, to make the process as seamless as possible.
So why waste your time searching for "propane delivery companies near me" when you can download the Flash Gas app and get started with the best propane delivery service in Miami-Fort Lauderdale? With our commitment to quality and exceptional customer service, we're confident that you'll be a satisfied customer for years to come.