Fighting for a Better World: Recognizing the Power of Activism, Both On and Offline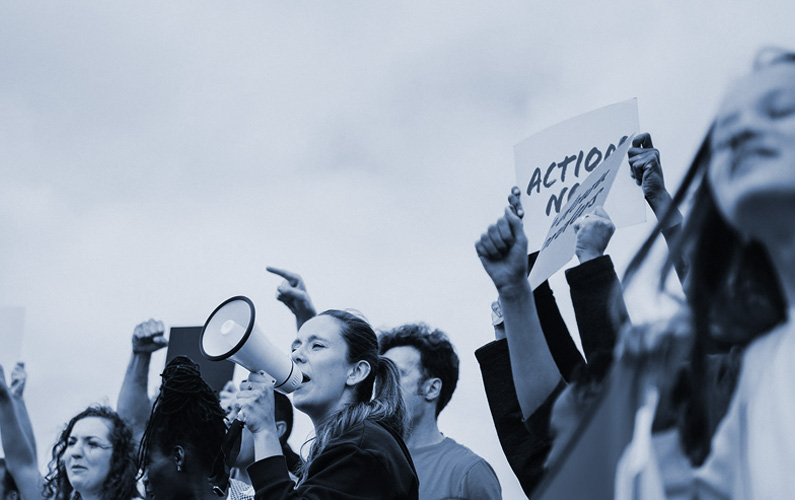 Introduction:
In a world where our voices can resonate through both the bustling streets of protest and the virtual realms of social media, activism takes on various forms. It's a testament to the human spirit that seeks a better world, one where justice, equality, and progress prevail. At Flash Gas, we acknowledge and applaud both the tireless activists who take to the streets and the passionate advocates who raise their voices online. In this blog post, we explore the power of activism in all its forms and how we support both warriors in their pursuit of a brighter future.
The Street Activists: For many, there is no greater expression of conviction than standing shoulder to shoulder with like-minded individuals, demanding change where it counts—on the streets. Whether rallying against social injustice, advocating for environmental protection, or fighting for human rights, these activists are the frontline warriors. They brave the elements, raise placards, and march for the causes they hold dear.
The Online Advocates: In the digital age, the power of change extends into the virtual realms of social media. Online advocates use their platforms, whether on Twitter, Facebook, or other social networks, to spark conversations, raise awareness, and mobilize support. They, too, are warriors, working diligently to promote meaningful change from the comfort of their screens.
Recognizing Both Fights: Flash Gas recognizes the importance and impact of both street activism and online advocacy. We stand with those who take to the streets to manifest change, even when faced with adversity. We also acknowledge the digital activists who use the power of their words to inspire action and raise awareness for various causes.
Supporting Their Needs: Our commitment to making life more convenient extends to all, including those who work tirelessly for a better world. Whether you're out on the streets protesting or behind a screen advocating, we can cover your propane needs for cooking, heating, and more. By taking care of your propane requirements, we ensure you have the energy to keep fighting, no matter where you choose to raise your voice.
Conclusion
Activism comes in many forms, but the common thread that unites all activists is the pursuit of a better world. At Flash Gas, we applaud the street activists who march for change and the online advocates who ignite conversations. You all contribute to the chorus of change, and we are here to support your needs, whatever they may be.
Together, let's build a world where justice and equality prevail. Where the tireless dedication of all activists—on the streets and online—brings about meaningful change. Thank you for your unwavering commitment to making our world a better place. Raise your voice, and let's stand together for a brighter future. 🌍🤝💙
Download the Flash Gas app today, and we'll ensure your propane needs are covered so you can continue fighting for the causes you hold dear, both on and offline.