Embracing November: A Season of Transition and Gratitude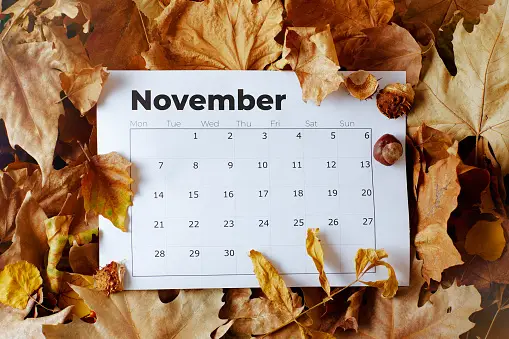 Introduction
As October gracefully steps aside, it's time to welcome November, a month of transformation and reflection. At Flash Gas, we appreciate the beauty of seasonal shifts and the opportunity to express gratitude. In this blog post, we invite you to embrace November with us, exploring the unique charm and significance this month holds.
A Season of Transition: November is a bridge between autumn and winter. Nature undergoes a remarkable transformation as trees shed their leaves, and the landscape becomes adorned with warm, earthy tones. Crisp air and cozy layers mark the transition into the colder months, creating a sense of anticipation for what lies ahead.
The Power of Gratitude: November is the month of Thanksgiving, a time when people gather to express gratitude for the abundance in their lives. It's a reminder to appreciate the people, experiences, and blessings that enrich our existence. At Flash Gas, we're thankful for the trust and support of our community, and we extend our sincere gratitude to you.
November at Flash Gas: In this season of reflection and thankfulness, we at Flash Gas remain committed to providing exceptional propane delivery services. As the temperatures drop, we ensure that your propane needs are met with reliability and convenience. We're here to make your life easier so you can focus on what truly matters during this special season.
Embrace November's Charms:
Nature Walks: Take leisurely walks in parks or forests to witness the beauty of nature's transition.
Home Comfort: Prepare your home for the colder days by ensuring your propane supply is adequate. Download the Flash Gas app for easy propane deliveries.
Gratitude Journal: Start a gratitude journal to record the things you're thankful for every day.
Conclusion
November is more than just a month; it's a reminder of the beauty of transformation and the importance of gratitude. Embrace this season of transition and reflection, and take a moment to appreciate the richness in your life. At Flash Gas, we're honored to be part of your journey, and we're here to make your propane needs seamless.
As you step into November, we invite you to cherish its charms and savor the moments of gratitude. Thank you for choosing Flash Gas as your trusted propane delivery partner. Here's to a warm and wonderful November! 🍂✨💛