Coming Soon: The FlashGas Community Forum – Your Gas-Powered Hangout!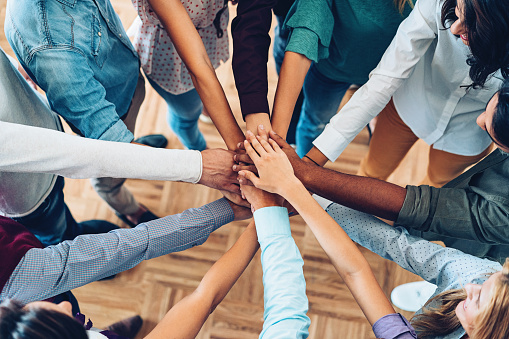 Hey there, fantastic Flash Gas community! We've got some exciting news that's about to light up your day, and it's not just propane flames we're talking about! 🎉
Introducing the Flash Gas Community Forum, our upcoming space where you, our awesome community, can gather, chat, share, vent, and help us shape the future of Flash Gas. In this blog post, we'll dive into why this forum is essential, what you can expect, and how you can become a part of this vibrant online community.
Why a Community Forum Lights Our Fire
At Flash Gas, we've always been fueled by your feedback, ideas, and support. Our community is the heartbeat of our journey, and now, we're ready to take our connection to the next level. Here's why a community forum is so important:
Connect & Collaborate: The forum will be your go-to place to connect with fellow Flash Gas enthusiasts, share stories, and collaborate with like-minded folks who appreciate the ease and efficiency of our gas delivery services.
Talk, Discuss, Share: Got a bright idea to make our services even better? Want to share your FlashGas experiences or offer a helping hand to others? The forum is your virtual living room to chat, discuss, and share!
Feedback Avenue: Your opinions matter, and the forum is the express lane for you to provide feedback, express concerns, and suggest improvements. Your insights are the compass guiding our future.
Support Central: Whether you're a client, driver, or retailer, think of the forum as your friendly support network. Find answers to your questions, share tips, and be a helping hand to others facing similar challenges.
What's Under the Hood of the Flash Gas Community Forum
So, what's cooking in the Flash Gas Community Forum cauldron? Here's a sneak peek:
Categories Galore: We're organizing the forum into categories like chapters in your favorite book. From tips and tricks to success stories, there'll be a chapter for everyone.
Friendly Guides: Our team will be your friendly guides, ensuring a respectful and welcoming environment for all members. We're all about constructive discussions and positive vibes.
Client Chronicles: Share your Flash Gas tales and help us fine-tune our services to match your needs. Your feedback is the North Star guiding our future improvements.
Driver and Retailer Roundup: Connect with fellow drivers and retailers, exchange best practices, and stay in the know about opportunities in the Flash Gas world.
Company Carousel: We'll keep you up to date with the latest Flash Gas news, updates, and exciting developments. It's your front-row seat to all things Flash Gas!
How to Dive into the Forum Fun
Ready to hop on the Flash Gas Community Forum train? Here's how to get in on the action:
Join the Party: Create your forum account using your Flash Gas credentials. No secret handshake required!
Explore Away: Dive into the categories and discussions, like choosing your favorite flavor at an ice cream parlor.
Engage & Share: Jump into the conversations, share your wisdom, and connect with fellow community members. It's all about building camaraderie!
Stay in the Know: Be the first to know about company updates, special deals, and more by being an active forum member. The more, the merrier!
Together, We Shape the Gas-tastic Future
At Flash Gas, we've always seen our community as the wind beneath our wings (or should we say, our gas-powered wings?). We're thrilled to welcome you to the Flash Gas Community Forum, where we'll shape the future of gas delivery, share stories, and build lasting connections.
Keep an eye out for the official launch date, and get ready to join this exciting forum adventure. Flash Gas is more than just a gas delivery service; it's a community, and we can't wait to have you as part of it!
Thank you for choosing FlashGas as your trusted gas delivery partner. We're excited to chat, discuss, and connect with you all in the forum! 🚀🚚💨