Flash Gas Fiesta Fajitas: Elevate Your Game Day Flavors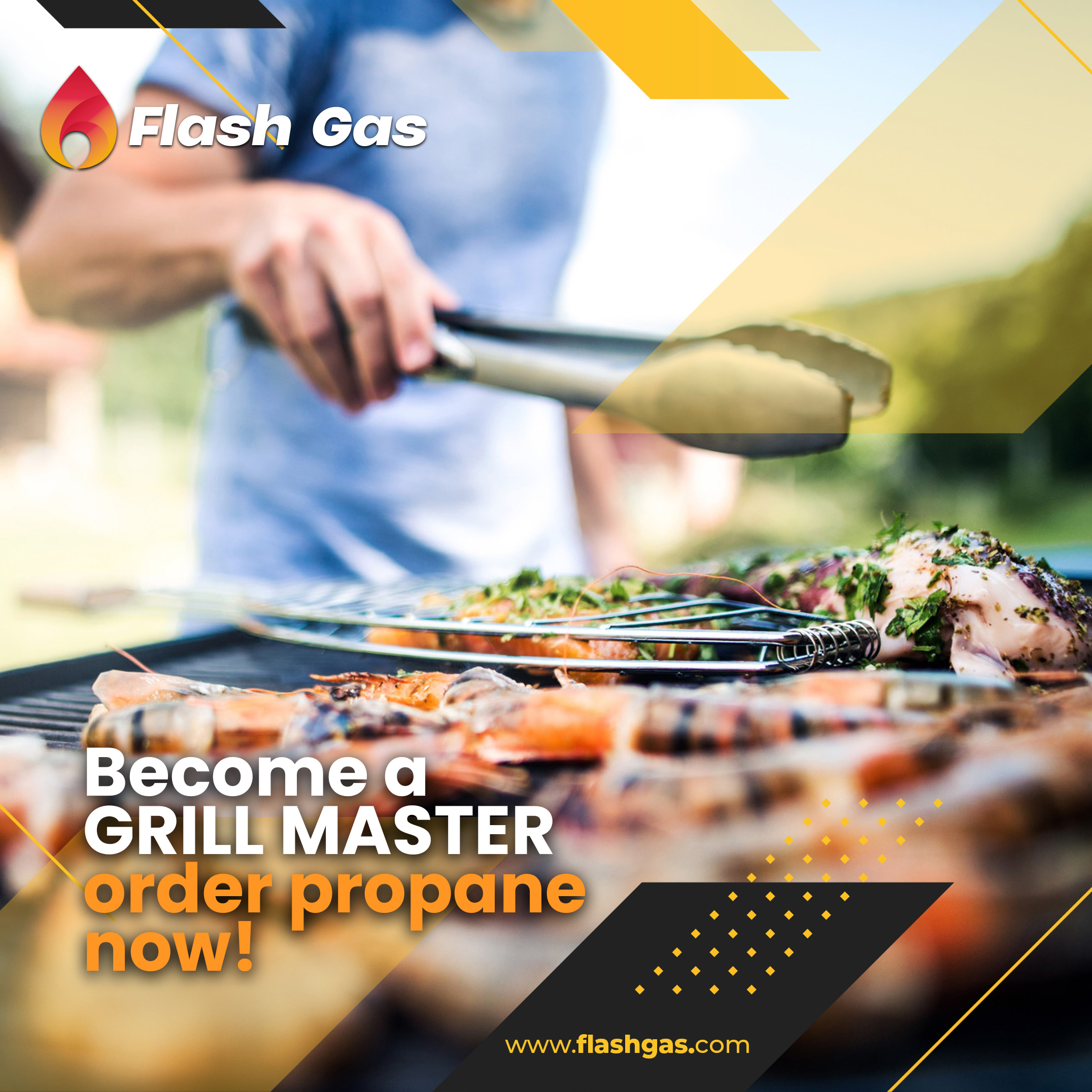 When it comes to hosting an unforgettable NFL watch party, Flash Gas has your back with convenient propane delivery that keeps your grill fired up and ready to go. Now, let's take your game day dinner to a new level with a dish bursting with flavor: Flash Gas Fiesta Fajitas!
Ingredients:
Flash Gas propane tank
1 pound of thinly sliced flank steak, chicken breast, or shrimp
2 bell peppers (red and green), thinly sliced
1 large onion, thinly sliced
2 cloves garlic, minced
Your favorite marinade sauce
Flour tortillas
Sour cream, guacamole, and salsa for toppings
Instructions:
Preheat your grill to medium-high heat using Flash Gas propane for consistent and reliable grilling.
In a bowl, marinate your choice of protein (steak, chicken, or shrimp) for at least 30 minutes or overnight for even more flavor.
Grill the marinated protein until cooked to your desired level of doneness, and then set it aside to rest.
On the same grill, add the sliced bell peppers and onions. Grill them until they're slightly charred and tender, giving them that delicious smoky flavor.
While grilling, warm up the flour tortillas on the grill for a few seconds on each side, ensuring they have a nice, light char.
Slice the cooked protein into thin strips and serve it alongside the grilled bell peppers and onions. Provide an array of toppings, such as sour cream, guacamole, and salsa, for your guests to customize their Fiesta Fajitas.
Fuel Your Game Day with Flash Gas:
With Flash Gas ensuring a steady supply of propane, you can focus on perfecting your Fiesta Fajitas and creating a memorable game day feast that will have your guests cheering for more. This dish adds a burst of flavor and a touch of flair to your NFL watch party, making it a winner every time!
Ready to elevate your game day experience? Don't let a propane shortage throw a flag on your party! Order propane with Flash Gas today to ensure your grill stays fired up and your game day celebration remains a touchdown.
With our app, you can enjoy the convenience of propane delivery that's as easy as making the winning pass. Order now and let Flash Gas fuel your game day festivities!