Weathering the Storm: Prepare with FLASH Gas as Hurricane Idalia Approaches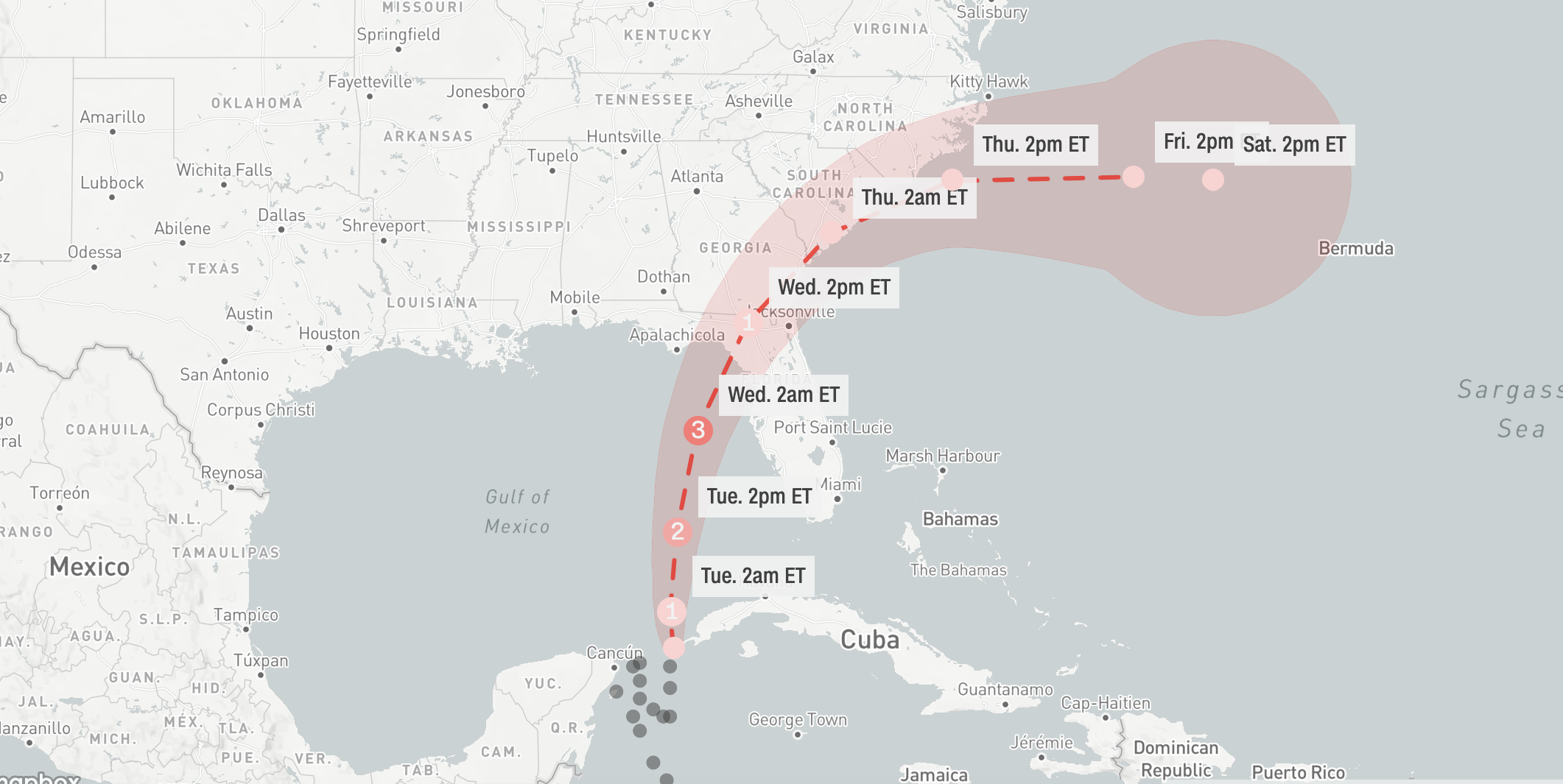 As Hurricane Idalia looms on the horizon, safety becomes our paramount concern. The National Hurricane Center's Tropical Storm Warning for Florida has underscored the urgency of the situation. With projections indicating heavy winds and relentless rain descending upon the state from tonight through Wednesday, it's imperative to be proactive in securing your safety and comfort.
FLASH Gas: Your Reliable Partner in Unpredictable Times
In these challenging times, it's reassuring to know that FLASH Gas is diligently watching over the situation. Our commitment to your well-being remains unwavering, and we've taken all necessary precautions to ensure that our services remain uninterrupted throughout the impending storm.
The Power of Preparedness
Preparation is the key to navigating through any storm. As Hurricane Idalia prepares to unleash its fury, it's crucial to arm yourself with the right tools for survival. Amidst power outages that often accompany severe weather, propane emerges as a true savior. Its versatility and reliability can mean the difference between chaos and comfort during these trying times.
Why Propane Matters
Propane's importance becomes evident when the lights go out and the traditional sources of energy become scarce. It's a resource that keeps your household running even when the grid fails. From cooking warm meals that provide comfort to heating your living space when the temperature drops, propane steps up to the plate.
Moreover, having an ample propane supply ensures you can keep essential appliances running. Refrigeration to preserve food, communication devices to stay connected, and lighting to ward off the darkness – propane can be your lifeline in these situations.
Secure Your Energy Needs Today
Don't wait for the storm to hit. The time to act is now. To ensure your family's safety and well-being, we strongly advise you to take measures to secure your propane supply. Stocking up on propane means you're taking a proactive stance in safeguarding your energy needs, even in the face of Hurricane Idalia's impending challenges.
FlashGas.com: Your Source for Propane Preparedness
At FLASH Gas, we've made it easier than ever to prepare for the unexpected. Click here, and explore the range of propane options available to you. From portable propane tanks to refill services for your existing supply, we have you covered. Our user-friendly platform ensures that you can make the necessary arrangements from the comfort of your home, without adding stress to an already tense situation.
In Conclusion
As Hurricane Idalia approaches, remember that your safety is of utmost importance. FLASH Gas stands by your side, ready to provide the energy solutions you need to weather the storm with confidence. Take action now to secure your propane supply and ensure that your household remains safe, comfortable, and resilient throughout this challenging period.
Visit https://flashgas.com/start/ today and make propane preparedness a priority. Your proactive steps today can make a world of difference tomorrow. Stay safe, stay prepared, and let FLASH Gas be your guiding light in the storm.