Introducing the Flash Gas Rewards Centre: Increase your savings and win big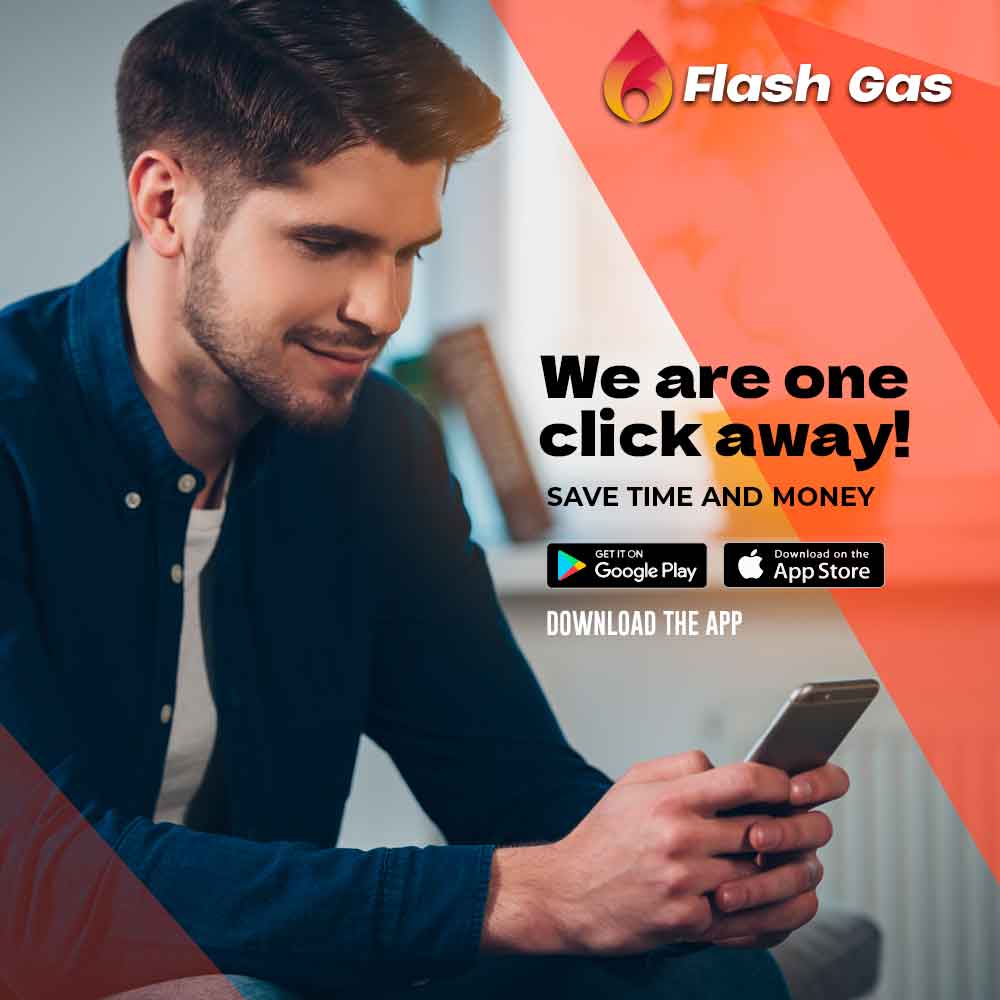 Tired of the hassle of refilling your propane, oxygen, nitrogen, or helium tanks? Look no further; Flash Gas, your trusted gas delivery application, is here to make your life easier and more rewarding than ever. We are pleased to introduce you to our latest offering: the Flash Gas Rewards Centre!
Gas supply at your fingertips
Flash Gas has always been dedicated to providing our customers with the convenience of gas delivery, whether you need it for fixed or portable tanks. Our commitment to hassle-free delivery within 3 hours to 3 business days has made us a trusted partner to countless homes and businesses.
Introducing the FlashGas Rewards Centre
We understand the power of word-of-mouth recommendations and want to reward our loyal customers for helping us spread the word. That's why we've launched the Flash Gas Rewards Centre, a program designed to put money back in your pocket while helping your friends and family enjoy the same convenience you do.
Here's how it works
Refer and earn
When you refer someone to the FlashGas application, and they create an account, you'll receive a generous 15% of the profits from every order they place. It's a win-win situation: they get access to a hassle-free gas supply, and you earn money effortlessly.
Spend your earnings
You can use the money you earn through the Rewards Centre in two interesting ways:
Flash Gas Account: You can use your earnings as credit in your Flash Gas account for future orders. This means more gas at your fingertips whenever you need it.
Bank account payment: If you prefer to collect your earnings, you can easily transfer them to your bank account. It's your money, and you have the flexibility to use it as you see fit.
10 FlashGas Coupon
As if that wasn't enough, our Rewards Centre also gives new customers a $10 voucher to use on their Flash Gas orders. We're happy to welcome every new Flash Gas user with a welcome gift.
How to get started
Getting started with the FlashGas Rewards Centre is easy:
Upgrade your FlashGas application to the latest version.
Log in or create your account if you have not already done so.
Go to the "Rewards Centre" section within the application.
Generate your unique referral code.
Share your code with friends, family, and colleagues and encourage them to sign up.
With the Flash Gas Rewards Centre, every referral you make will not only make your life more convenient but will also help you save money and earn extra cash. It's a true testament to our commitment to our loyal customers.
So why wait? Spread the word about FlashGas today and start enjoying the benefits of our Rewards Centre. Your propane deliveries will be smoother than ever, and your wallet will thank you.
Join us in making propane delivery easier, more rewarding, and more convenient. With Flash Gas, you're not just a customer; you're part of a community that values your loyalty.
Download the Flash Gas app now and begin your journey to savings and rewards. Thank you for choosing FlashGas for all your gas needs.