The FlashGas Retailers Forum: Your Epic Retail Odyssey Begins Here!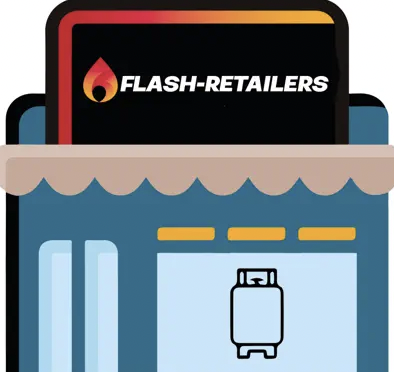 🚀💬
Greetings, Flash Gas Retailers!
Are you ready to embark on an epic retail journey like no other? Well, it's time to fasten your seatbelts and prepare for liftoff because we're thrilled to introduce you to the Flash Gas Retailers Forum – the ultimate destination for retailers like you!
What Awaits You in the Retailers Forum:
The Retailers Forum isn't just any forum; it's your portal to:
🌟 Community Camaraderie: Imagine a place where retailers from every corner of the retail universe gather to connect, share experiences, and build a vibrant community of like-minded individuals who truly understand the ins and outs of your retail adventures.
🎯 Retailer Know-How: Have burning questions about managing your store with finesse, wowing clients like a pro, or harnessing the full potential of Flash Gas? Brace yourself for a treasure trove of insights from seasoned retailers who've not only been there but have conquered it all.
🚀 Staying at the Cutting Edge: Stay ahead of the curve with exclusive insights into the latest updates, freshest features, and marketing strategies that will take your business to celestial heights.
🪄 Marketing Wizardry: Dive headfirst into discussions that unveil the hidden secrets of attracting hordes of customers, amping up your store's presence, and igniting those sales numbers.
🔥 Fuel for Your Retail Fire: Find the motivation, support, and encouragement you need to overcome challenges and set your retail dreams ablaze.
How to Embark on this Odyssey:
Are you ready to be part of this epic journey? It's as simple as following these steps:
Forum Headquarters: Take your first step by venturing into https://community.flashgas.com/forum/flash-retailers https://community.flashgas.com/forum/flash-retailers
Join the Fellowship: Sign up, create your unique profile, and introduce yourself to a community eager to welcome you into its fold.
Ignite Conversations: Dive into discussions, ask those burning questions, and share your "Aha!" moments with fellow retailers who can't wait to connect with you.
Your Retail Journey, Your Story:
The Flash Gas Retailers Forum isn't just a forum; it's the stage where your retail story unfolds. Whether you're a retail veteran with countless tales or a rookie ready for your first chapter, your voice is what makes this community truly remarkable.
So, don't let this adventure pass you by. Join us today, and let's set the forum ablaze with your unique retail magic!
Your odyssey awaits – get ready to soar!
🚀💬