Empowering the Future: FlashGas Introduces Onboarding Courses for Seamless Gas Delivery and Joining Our Team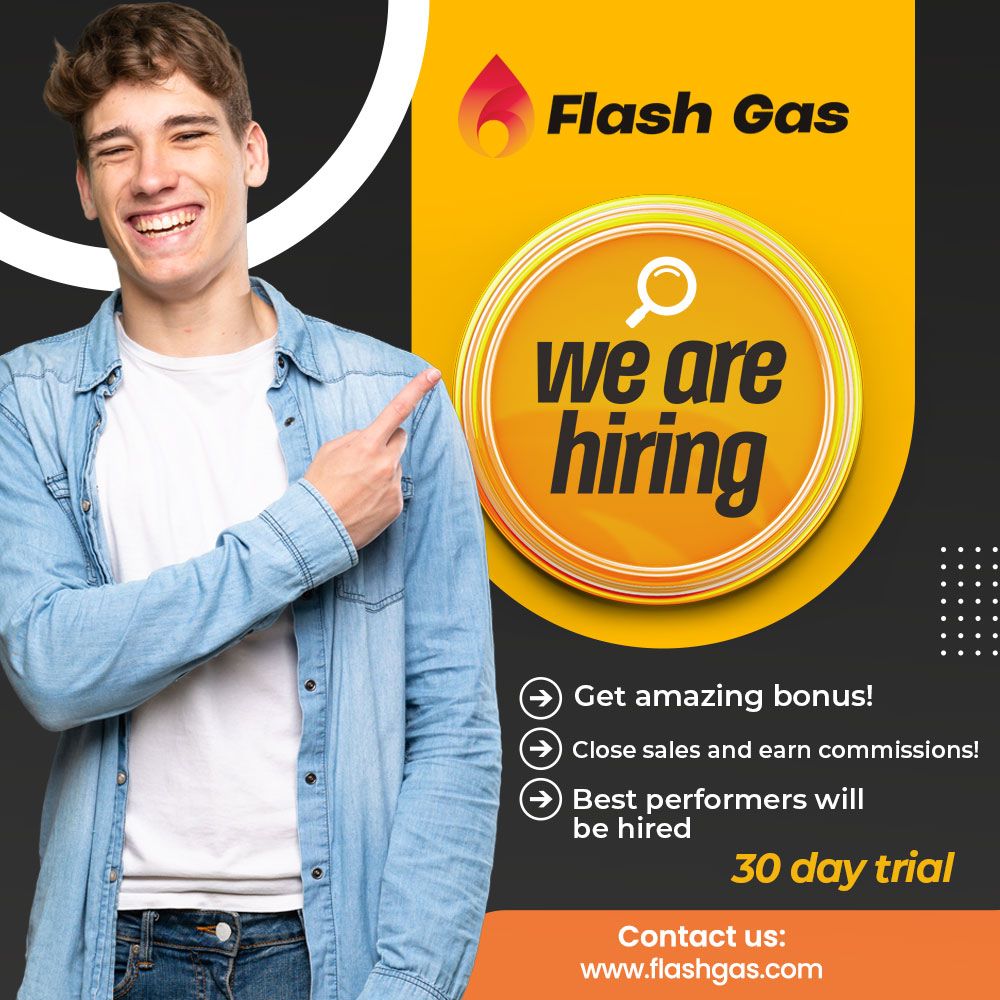 At FlashGas, we're on a mission to revolutionize the gas delivery industry by embracing cutting-edge technology, ensuring seamless services, and contributing to a cleaner, more efficient world. We're thrilled to announce an exciting development that will shape the future of our team and the gas delivery landscape: the imminent launch of our comprehensive Onboarding Courses. These courses are designed to not only unveil the inner workings of our apps but also provide a unique opportunity for prospective team members to learn about our services and core values.
The FlashGas Difference: Streamlined Gas Delivery
FlashGas isn't just a gas delivery app; it's a symbol of innovation and convenience. Our platform guarantees the prompt delivery of various gases, including propane, helium, oxygen, CO2, and nitrogen, right to your doorstep. We've harnessed the power of technology to make gas ordering and delivery an effortless experience.
Introducing FlashGas Onboarding Courses (Coming Soon)
At FlashGas, we believe that knowledge is the key to growth and transparency. That's why we're thrilled to introduce a series of Onboarding Courses that will soon demystify the mechanics of FlashGas, our technology, services, and company values. Whether you're eager to join our team or simply curious about how we operate, these courses will provide a comprehensive understanding of FlashGas and our unwavering commitment to excellence.
What You'll Learn in Our Upcoming Onboarding Courses
1. Demystifying Our Apps
Our Onboarding Courses will take you behind the scenes of our various apps, using artificial intelligence to illustrate how they function and how they enable us to provide seamless gas delivery services. Gain valuable insights into the technology that powers our platform and simplifies the gas ordering process.
2. Exploring Our Services
From propane for backyard grilling to medical-grade oxygen for healthcare facilities, our services cater to a wide array of needs. Our courses will walk you through each service we offer, emphasizing the importance of reliable, safe, and punctual gas delivery.
3. Embracing Our Values
At FlashGas, our core values underpin everything we do. Learn about our unwavering dedication to sustainability, safety, customer satisfaction, and technological innovation. Understand how these values shape our company culture and guide our every decision.
Join the FlashGas Team
Are you passionate about technology, innovation, and making a meaningful impact in the gas delivery realm? Our Onboarding Courses will not only offer valuable insights but will also serve as your gateway to becoming a valued member of the FlashGas team. We're actively seeking individuals who share our vision and values, and these courses will soon provide you with a seamless onboarding experience.
How to Access FlashGas Onboarding Courses (Coming Soon)
Accessing our Onboarding Courses will be a breeze:
Visit our website or download the FlashGas app.
Navigate to the "Training & Careers" section (coming soon).
Sign up for the courses that intrigue you.
Embark on your journey to becoming a gas delivery expert and a cherished member of our team.
At FlashGas, we're incredibly excited about the future, and we invite you to be a part of it. Together, we'll revolutionize the gas industry, one delivery at a time.
Stay tuned for more updates, as we eagerly prepare to launch our informative Onboarding Courses. Thank you for considering FlashGas as your trusted gas delivery partner. We can't wait to embark on this learning journey with you!