Save Instantly on Your First Order: The $10 Coupon Unlockable with a Flash Gas Referral Code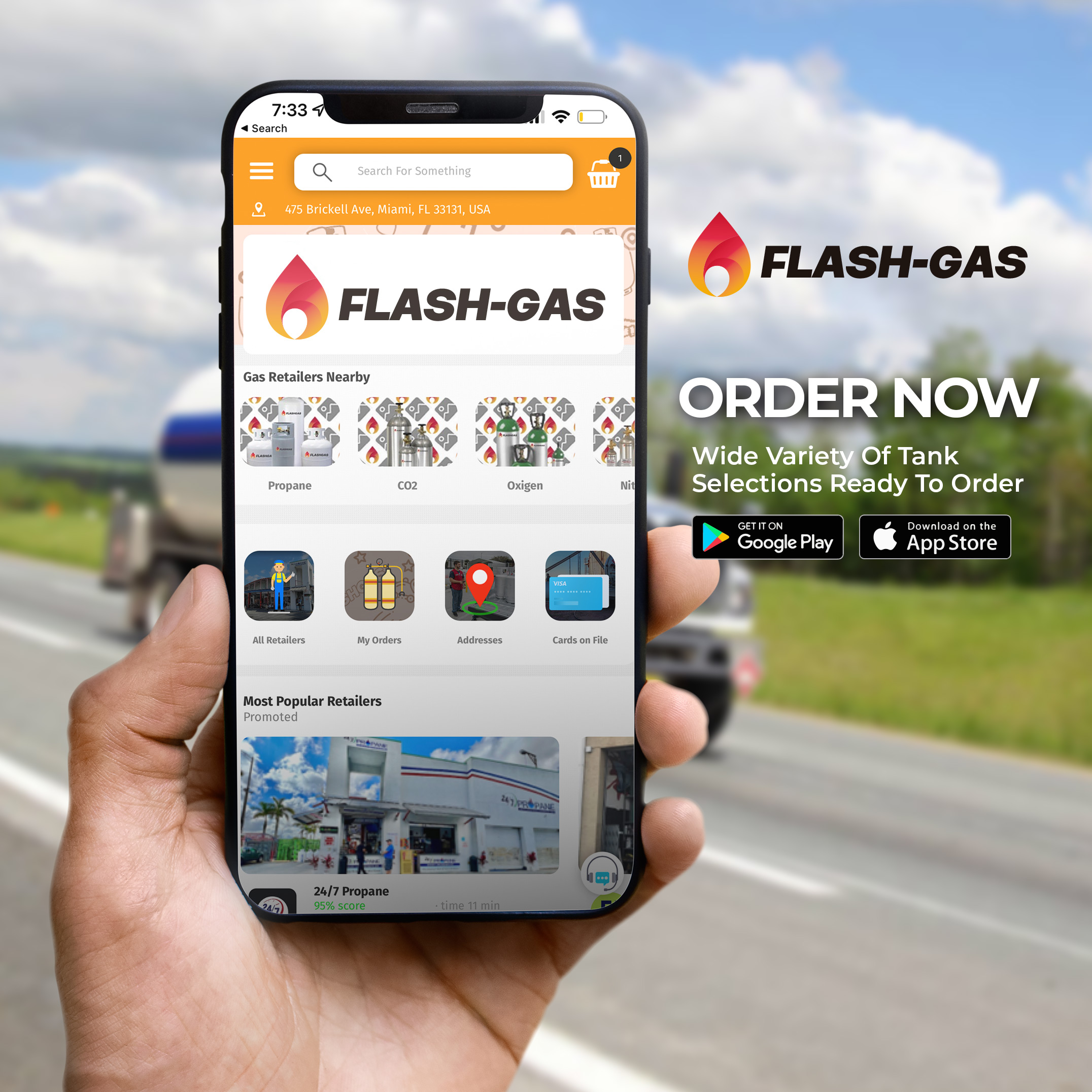 Introduction:
Welcome to Flash Gas, your go-to destination for convenient gas delivery! If you're eager to experience the ease of gas on-demand and snag a fantastic deal while you're at it, you've come to the right place. In this blog post, we'll guide you through the simple steps of signing up for Flash Gas using a referral code, and the exciting bonus waiting for you – a $10 coupon on your very first order.
Step 1: Obtain a Referral Code
To kickstart your journey with Flash Gas, you'll need a referral code. You can acquire one from a friend, family member, or colleague who's already part of our community. This referral code is your golden ticket to a world of gas convenience and savings.
Step 2: Download the Flash Gas App
Once you've got your referral code, head to your device's app store, whether you're using Android or iOS. Search for the "Flash Gas" app and hit that download button. Our app is your gateway to gas delivery at your fingertips.
Step 3: Register Your Account
Now, let's get you signed up. Open the app, and you'll be prompted to create your Flash Gas account. Here's what you'll need to do:
Enter your email address.
Craft a strong password to secure your account.
Provide your personal details, including your name and phone number.
When prompted for a referral code, enter the one you obtained in Step 1.
Step 4: Verification
We'll send you a verification code to your phone number to ensure the security of your account. Simply enter this code in the app to confirm your identity.
Step 5: Explore the App
Congratulations! You're now a proud member of the Flash Gas community. Take a moment to explore the app's features, including browsing products, viewing delivery options, and customizing your orders to suit your needs.
Step 6: Place Your First Order
With your account all setup, it's time to place your first propane order. Choose the type of tank you own or need, specify your delivery preferences, and proceed to checkout. Ordering gas has never been this effortless.
Step 7: Claim Your $10 Coupon
As a token of our appreciation for joining Flash Gas with a referral code, you're in for a treat! Your very first order comes with a bonus – a $10 coupon that you can apply to your purchase, instantly saving you money.
Conclusion:
Signing up for Flash Gas using a referral code not only grants you access to top-tier gas services but also lets you enjoy exclusive benefits and significant savings. Plus, you're becoming part of a community that values your trust and loyalty.
So, don't miss out on this incredible opportunity. Grab a referral code from a friend, download the app, and experience the ultimate convenience of gas on-demand with Flash Gas. Welcome to our community, where gas delivery is just a tap away, and your savings start from day one!