Why Flash Gas is the Better Choice for Propane Delivery Than Blue Rhino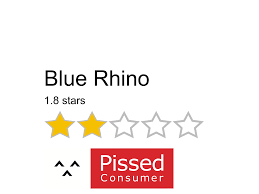 If you're in the market for propane delivery, you may have come across Blue Rhino propane. While they offer a widely recognized brand name, they fall short in a few key areas that make Flash Gas the better choice.
Firstly, Blue Rhino propane can be quite expensive. They typically charge a premium price for their propane tanks, which can add up over time. In contrast, Flash Gas offers affordable propane delivery with no hidden fees or charges. You'll get high-quality propane at a fair price that won't break the bank.
Another advantage of Flash Gas over Blue Rhino is convenience. With Flash Gas, you can easily schedule propane deliveries straight to your doorstep with just a few taps on your phone using our convenient app. Blue Rhino, on the other hand, requires you to visit a retail location to purchase or exchange tanks. This can be a hassle, especially if you're low on time or mobility.
One of the biggest issues with Blue Rhino propane is their tank exchange process. While they advertise a "clean tank guarantee," customers frequently report receiving dirty or damaged tanks. This can be frustrating and time-consuming to deal with, especially if you're in the middle of a cookout or need propane for your home heating. With Flash Gas, you'll always receive a clean, high-quality tank with each delivery, ensuring that your propane needs are met with ease.
Finally, Flash Gas offers exceptional customer service. Our knowledgeable staff is always available to answer any questions you may have about propane, delivery options, or our app. We also offer flexible payment options, including online payments to make the process as seamless as possible. With Flash Gas, you can count on reliable, friendly service that puts your needs first.
In conclusion, while Blue Rhino propane may have a recognizable brand name, Flash Gas offers superior propane delivery service in terms of cost, convenience, tank quality, and customer service. Make the switch to Flash Gas today and experience the difference for yourself.