Spooky Celebrations: Halloween Weekend Right at Your Doorstep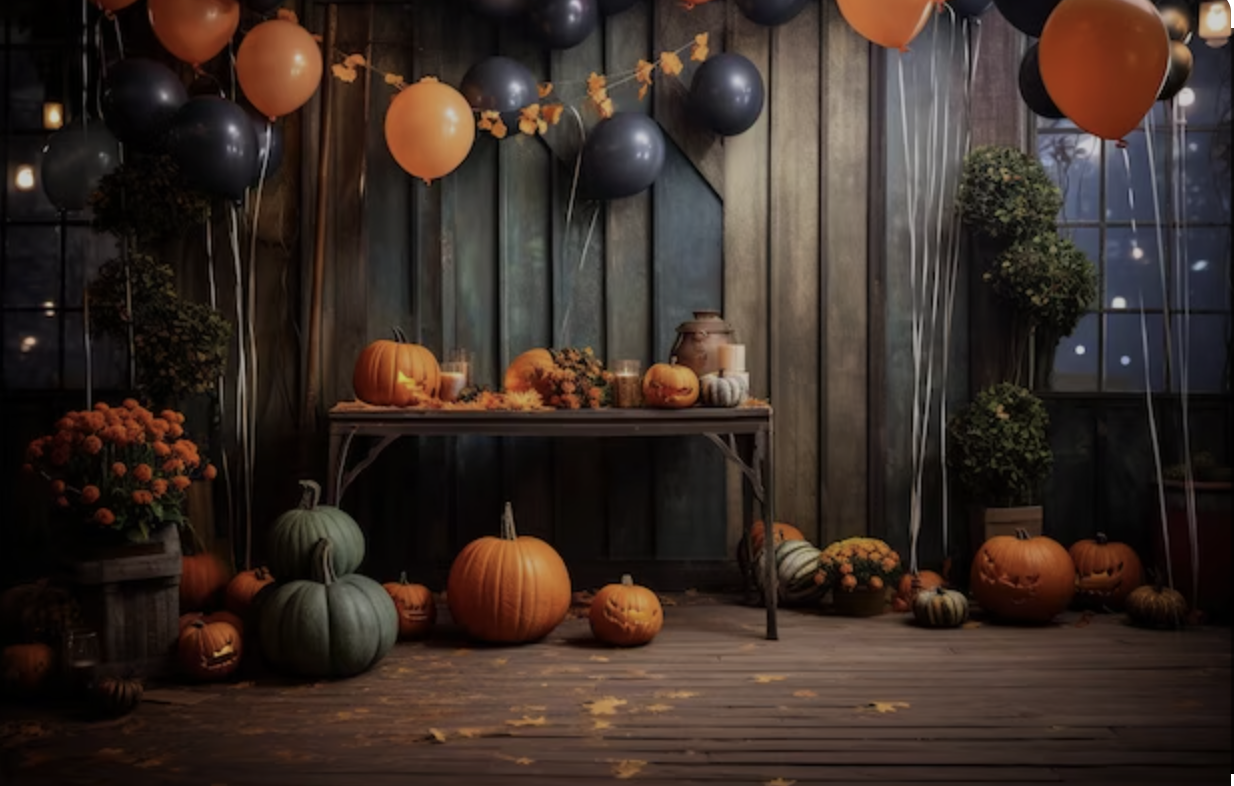 Introduction: Halloween is just around the corner, and there's no need to venture far to enjoy the spooktacular festivities. At Flash Gas, we believe in celebrating special occasions right in the comfort of your home and community. This Halloween weekend, we have some fang-tastic ideas to ensure that your doorstep becomes the heart of the Halloween action.
Pumpkin Carving Contest: Gather young and old neighbors for a pumpkin carving contest right in your driveway or yard. Provide the pumpkins and carving tools, and see who can create the most frightening or funny jack-o'-lantern.
Trick-or-Treating Safely: Set up a candy station at your doorstep and encourage kids from the neighborhood to trick-or-treat right in your area. This way, children can enjoy the fun of collecting candy without wandering too far from home.
Spooky Movie Marathon: Use a projector or a large screen and host an outdoor Halloween movie marathon. Popcorn, blankets, and your favorite horror films can transform your doorstep into a cinema under the stars.
Halloween Décor Contest: Decorate your doorstep and invite your neighbors to join a Halloween décor contest. Let everyone vote on the spookiest and most creative decorations. A small prize for the winners can make it even more exciting.
Costume Parade: Host a costume parade for the kids and adults in the neighborhood. It's a fun way for everyone to showcase their creative costumes and enjoy the Halloween spirit.
Ghostly Storytelling: Set the mood with some eerie storytelling sessions. Gather around a fire pit or cozy spot and take turns sharing ghost stories, adding a thrilling atmosphere to the night.
Goodie Bags and Treats: Prepare goodie bags with Halloween treats and small gifts. Distribute them to your community's little goblins and ghouls, spreading the Halloween cheer.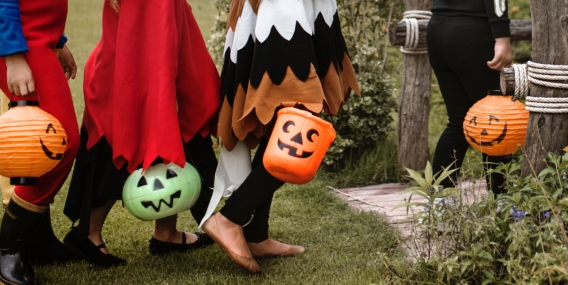 Conclusion: With these ideas, you can turn your doorstep into a fun and entertainment Halloween hub. This year, celebrate Halloween safely and joyfully in your neighborhood. Let's make this Halloween weekend one to remember right at your doorstep. Wishing you a hauntingly good time!
And if you're hosting these exciting Halloween doorstep activities, remember that Flash Gas is here to keep your propane needs covered. Make sure your gas supply is ready for all your outdoor activities by downloading the Flash Gas app today. We've handled your propane, helium, and other gas deliveries so that you can enjoy your Halloween celebrations without any worries. 🎈🔥🎃