Día de Muertos: Honoring Our Loved Ones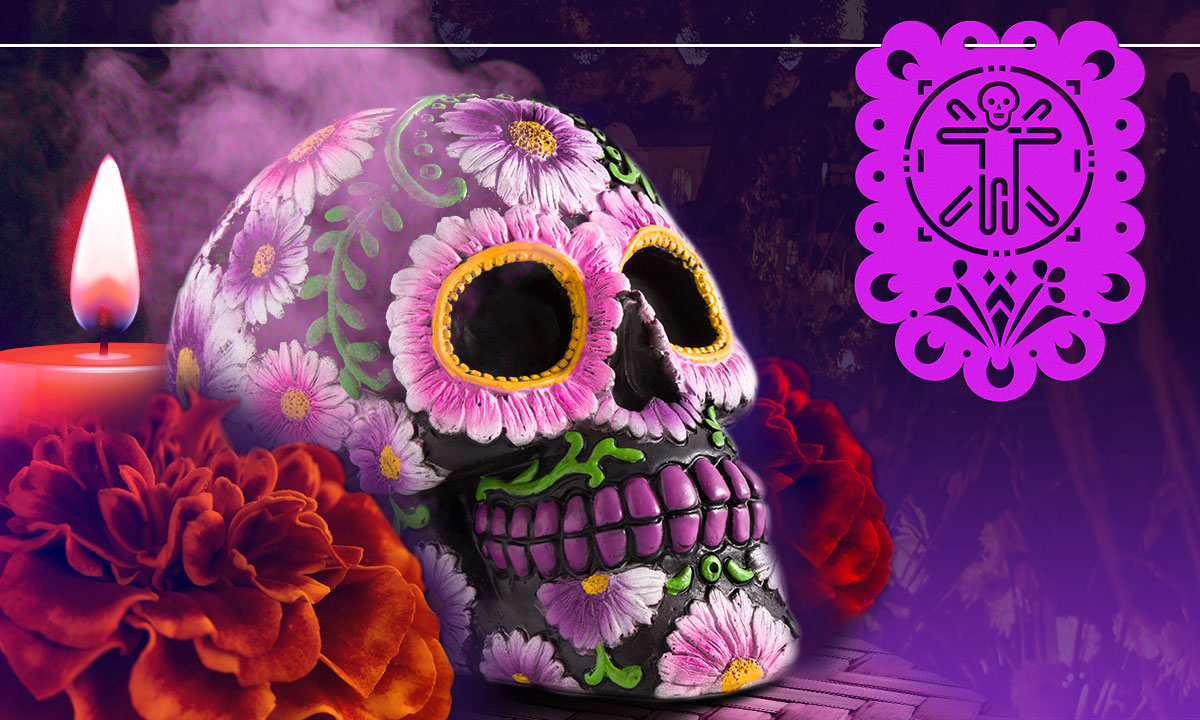 Introduction: When the colorful marigolds bloom, and the sweet aroma of sugar skulls fills the air, you know it's time for one of Mexico's most cherished traditions—Día de Muertos, the Day of the Dead. Often compared to Halloween due to its proximity on the calendar, Día de Muertos is a unique and vibrant celebration that honors the dearly departed. In this blog post, we'll explore what makes Día de Muertos special and how you can join in the festivities.
A Celebration of Life: Día de Muertos, also known as Día de los Muertos, is a time to remember and celebrate the lives of those who have passed away. Rather than being a somber occasion, it's a joyful and colorful festival that demonstrates a profound belief in the afterlife. Families create ofrendas, or altars, to honor their loved ones. These ofrendas are adorned with photographs, candles, marigold flowers, and the favorite foods and beverages of the deceased.
Traditions and Symbols: One of the most iconic symbols of Día de Muertos is the sugar skull or calavera. These intricately decorated skulls are often made from sugar or chocolate and are used both as decorations and edible treats. The belief is that by celebrating with these sugar skulls, the deceased can hear the prayers and stories shared with them.
Marigold flowers, known as cempasúchil, are another significant element of the celebration. Their bright color and distinctive fragrance are believed to guide the spirits of the deceased back to the world of the living.
Calaca Figures: Día de Muertos is also known for its playful and artistic calacas, which are skeleton figurines and masks. These whimsical figures, often dressed as mariachis, brides, or other characters, add a festive and lighthearted touch to the celebrations.
The Power of Community: Día de Muertos is a communal celebration that brings people together to remember their loved ones. It's an opportunity to connect with family and friends, share stories, and pass on traditions from one generation to the next. The sense of unity and continuity is what makes this celebration truly special.
How to Celebrate: Whether you have Mexican heritage or simply appreciate the beauty and significance of Día de Muertos, you can join in the celebrations. Consider creating a small ofrenda in your own home to honor your ancestors or friends who have passed away. Light some candles and share stories about their lives.
Explore local Día de Muertos events and parades in your area, or visit Mexican cultural centers and museums to learn more about the tradition. You might even try your hand at crafting sugar skulls or decorating calaca masks.
Conclusion: Día de Muertos is a celebration that teaches us about the enduring bonds of love and remembrance. It reminds us that death is not an end but a continuation of life in a different form. So, this year, embrace the spirit of Día de Muertos, honor your loved ones, and connect with a rich cultural tradition that beautifully celebrates life, death, and everything in between. ¡Feliz Día de Muertos!
As you prepare for this unique celebration, ensure your propane needs are met for cooking and heating during the cooler months. Download the Flash Gas app today and experience convenient propane delivery right to your doorstep so you can focus on the festivities. ¡Viva Día de Muertos! 🌼💀🕯️