Thanksgiving Delights: Flash Gas' Guide to a Memorable Celebration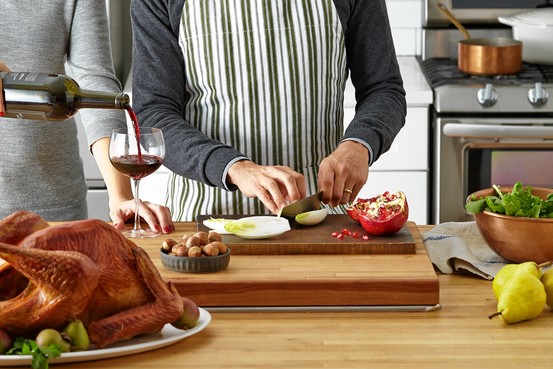 Introduction: As the crisp autumn air settles in, it's time to gather with loved ones and express gratitude for the blessings in our lives. Thanksgiving is just around the corner, and Flash Gas is here to help you make the most of this special occasion. Check out our guide for delightful ways to celebrate and create lasting memories during the Thanksgiving week.
Feast Preparation Extravaganza: Dive into the world of culinary delights by planning and preparing a Thanksgiving feast. Explore new recipes, gather fresh ingredients, and make it a family affair. From the turkey centerpiece to delectable sides and desserts, let your creativity shine in the kitchen.
Gratitude Jar Tradition: Start a heartwarming tradition by setting up a gratitude jar. Encourage family members and friends to write down things they are thankful for throughout the week and place the notes in the jar. On Thanksgiving Day, take turns reading these expressions of gratitude—a beautiful way to reflect on the positivity in your lives.
Virtual Family Reunion: If distance keeps you physically apart from loved ones, host a virtual family reunion. Set up video calls to share laughter, stories, and the joy of being together, even if it's through a screen. Plan virtual games or activities to make the day extra special.
Outdoor Adventures: Embrace the autumn weather with outdoor activities. Take a family hike, organize a friendly game of touch football, or simply enjoy a leisurely stroll through a nearby park. Fresh air and nature provide the perfect backdrop for quality time together.
DIY Thanksgiving Decor: Get crafty with DIY Thanksgiving decorations. Involve the whole family in creating festive centerpieces, place settings, and décor that reflect the warmth and gratitude of the season. These handmade touches add a personal and charming element to your celebration.
Charitable Giving: Extend the spirit of Thanksgiving by giving back to the community. Donate non-perishable food items to a local food bank, volunteer your time at a shelter, or contribute to a charitable cause. Acts of kindness amplify the meaning of gratitude and thankfulness.
Movie Marathon Night: Cozy up with loved ones for a Thanksgiving-themed movie marathon. Whether it's classic holiday films or heartwarming family favorites, create a cinematic experience that adds joy and relaxation to your celebration.
Conclusion: This Thanksgiving, make it a week to remember with a blend of cherished traditions and new experiences. Whether you're indulging in a festive feast, expressing gratitude, or engaging in outdoor adventures, Flash Gas wishes you a warm and wonderful Thanksgiving celebration surrounded by those you hold dear. Happy Thanksgiving!
And as you prepare for your Thanksgiving festivities, ensure your propane needs are covered with the Flash Gas app. Download it today for seamless propane delivery and enjoy a stress-free celebration.
#ThanksgivingDelights #GratitudeCelebration #FlashGasCelebratesWithYou