Friday Vibes: Unplugging with Music and Connecting with Flash Gas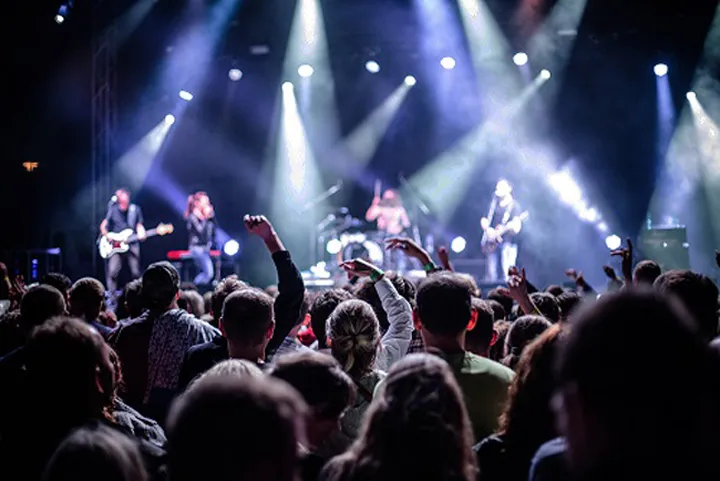 Introduction: Ah, Friday—the gateway to the weekend and the perfect time to unwind from the hustle and bustle of the week. One of the most magical ways to disconnect and immerse yourself in the present moment is through the power of music. In this blog post, we'll explore the joy of Fridays, the magic of music, and how Flash Gas encourages society to embrace the pleasure of live events.
The Rhythm of Friday: Friday carries a unique energy, signaling the end of the workweek and the beginning of two days filled with possibilities. It's a day when we set aside our daily routines and transition into a more relaxed state of mind. What better way to enhance this transition than by letting the rhythm of music set the tone for the weekend?
Your Musical Escape: Music is a universal language that speaks to the soul. Whether you're a fan of soothing melodies, upbeat tunes, or the raw power of live performances, your musical taste becomes the soundtrack of your Friday. Share your favorite artists, genres, or go-to playlists in the comments, and let's celebrate the diverse musical preferences within our community.
Concerts: A Gateway to the Present: Attending live concerts is a remarkable way to disconnect from the digital world and fully immerse yourself in the present moment. The atmosphere, the crowd's energy, and the raw, unfiltered sound create an experience that transcends the ordinary. What concerts have left a lasting impact on you, and why do you believe live events are a unique form of escapism?
Flash Gas: Enabling Enjoyable Experiences: At Flash Gas, we understand the importance of fostering a vibrant and connected society. That's why we encourage you to enjoy activities like music events, creating memories that last a lifetime. Our commitment to providing convenient propane services ensures that your weekend gatherings, whether at home or outdoor events are fueled with ease.
Share Your Musical Moments: As we embrace the spirit of Friday and the joy of music, let's share our favorite musical moments. Have a song that instantly puts you in a good mood? Excited about an upcoming concert? Share your thoughts and connect with fellow music enthusiasts in the comments below.
Conclusion: This Friday, let the music guide you into a weekend of relaxation, joy, and memorable moments. Whether you're streaming your favorite tunes at home or attending a live concert, savor the experience. And with Flash Gas by your side, ensuring your propane needs are met, you can focus on enjoying the things that make Fridays truly magical.
Wishing you a harmonious Friday filled with good vibes, great music, and the promise of an amazing weekend ahead! 🎶✨🔥